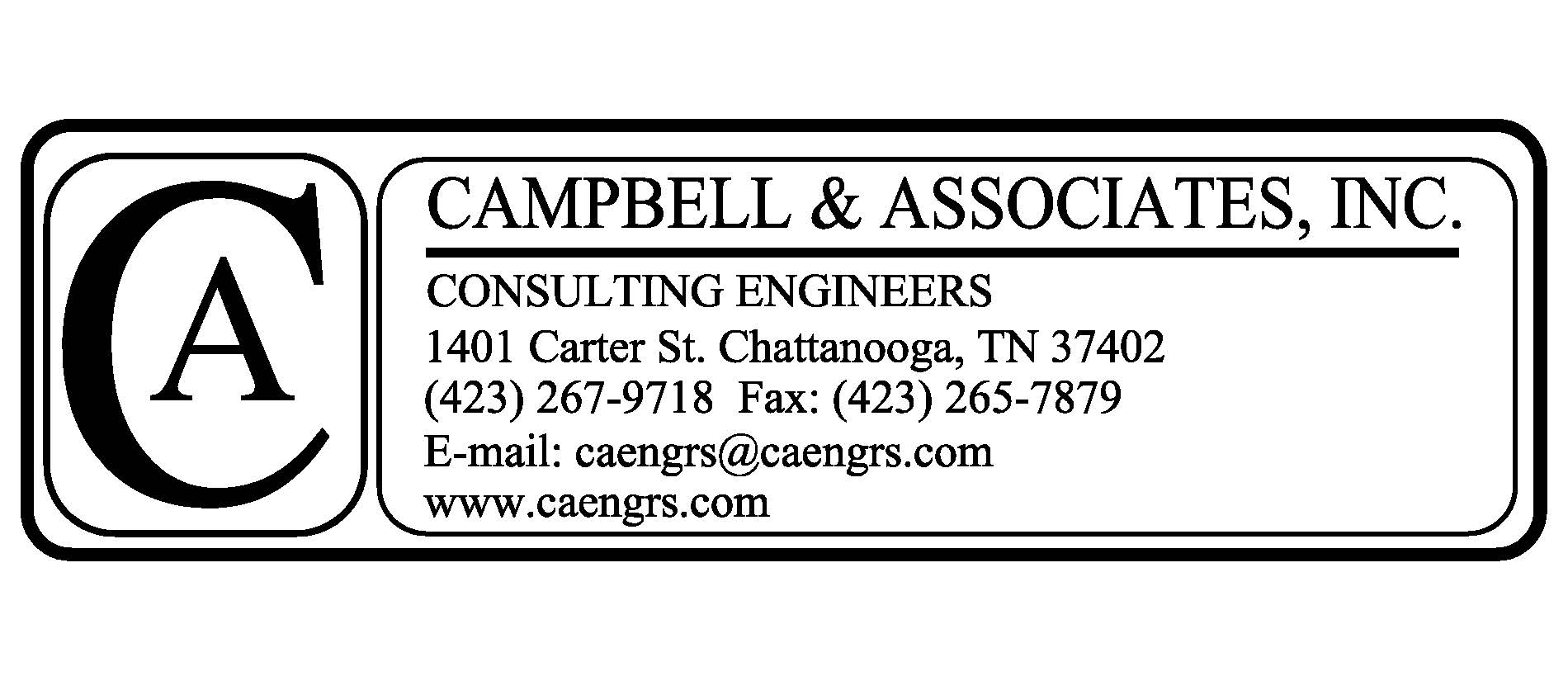 CAMPBELL & ASSOCIATES INC.
Campbell & Associates, Inc. is a multidisciplinary engineering firm originally established shortly after World War II (1947) by Mr. George S. Campbell upon his return from the Navy. As the oldest mechanical and electrical engineering firm in East Tennessee, we take pride in the many local, regional and national clients and our completed projects in forty-four states and Canada
Campbell & Associates motto of "On Time, In Budget, Right the First Time" is the commitment made to our clients to insure competent, effective, efficient, and economical engineering solutions to meet our private, governmental, industrial, medical and commercial clients needs in their building systems.
Quality assurance is extremely important and is accomplished by establishing milestones at various phases of the project for review with the client and the Project Manager to determine that it conforms to the client's requirements. This is a quality check point to not only assess the accuracy, but also to make certain that the project manager and designers have interpreted the project requirements correctly to ensure that the needs of the client are met.
Campbell & Associates is dedicated to independent, impartial, and unbiased design. This dedication allows project managers to provide innovative, creative designs based on specialized knowledge and experience.
Campbell & Associates is uniquely qualified to render engineering services as a member of the design team.